After 3 long years, the fans of Young Justice are finally getting the third season they always wanted. When cartoon network decided to cancel Young Justice after the 2nd season back in 2013, the fans were completely devastated but now they can take a sigh of relief. Young Justice won the war of this long hiatus but that's not the case for many other great animated shows. There are too many animated show which never got the chance to come back despite giving promising seasons and acquiring big fan base. Here is a list of some of the Best Cancelled Animated Shows:
1.TRON Uprising: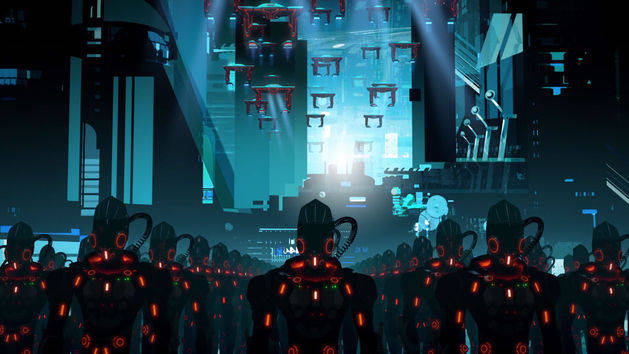 One of the best animated shows by Disney. You might be in a love/hate relation with the live-action movie but when it comes to this show, it turned out to be goddamn brilliant. With a brilliant plot that was unlike any other cartoon, TRON Uprising should have been the finest disney show wrather than being one of the cancelled animated shows on this list.
2.Green Lantern – The Animated Series:
A brilliant series based on the DC comics character, Green Lantern. The series did a splendid job at incorporating a lot of Green Lantern mythos in the 1st season itself. This show was a gem but still never got a season renewal after the 1st one.
3.The Avengers – Earth's Mightiest Heroes:
I've seriously no idea why this was cancelled just to bring in a new Avengers series which was nothing like EMH. EMH was obviously doing a better job at promoting Avengers than Avengers Assemble which was just style and no substance.
4.The Spectacular Spider-Man:
The best animated incarnation of Spiderman after the 1994 series, this show ended after only two seasons.
5.Wolverine and The X-Men:
The sequel to X-Men Evolution series, this animated show was able to hit all the right spots and was better than its prequel. Still the show was cancelled after the 1st season.
6.ThunderCats (2011):
The remake of the 80s classic cartoon of the same name, it was well made and better than the original. Originally planned for 52 episodes, it was cancelled after the 26 episodes 1st season.
Were you a fan of any of the shows mentioned above? If yes then you will probably understand the pain of cancellation of a beloved show. At least Young Justice is not gonna be part of such lists anymore.