Finally Deathstroke, the Badass assassin from DC comics, is heading to the big screens and it has been revealed by none other than our new Batman, Ben Affleck. Ben Affleck out of nowhere has uploaded a small footage of a live action Deathstroke on all his official social networking sites. Check it out:
— Ben Affleck (@BenAffleck) August 29, 2016
There was no caption on the post nor has WB made any official statement. The video is possibly from Justice League but it has been reported that he is going to be the villain in Batman's solo movie. After Superman's black suit tease by Henry Cavill, this clip has sent the fans into a fritz. DC is doing a splendid job at increasing the hype for the Justice League.
Deathstroke has already become quite famous among the non-comic reading fans after his previous stint on TV in the second season of Arrow and also the Arkham games. For those who don't know him, Deathstroke has been one of the greatest and most cunning enemies of Batman and matches his intellect. He also once nearly defeated the whole Justice League single-handedly with his planning and tactics. Deathstroke making his big screen debut is a big deal and one which fans were asking for since ages.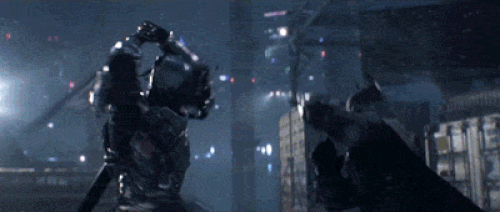 The best part is going to be the action sequence between him and Batman! We have already seen Batman's arkham like fighting style in Batman V Superman and watching him fight like that with Deathstroke will blow everyone's mind away.