Masaan is the directorial debut of Neeraj Ghaywan, who previously worked on Gangs of Wasseypur and Ugly with Anurag Kashyap. Masaan tells two tales of love, loss, grief and moral conflicts between different set of characters which interwines at one point. Set in the backdrop of Banaras, The movie tells a brilliant story which will remain engraved in your minds for a long time.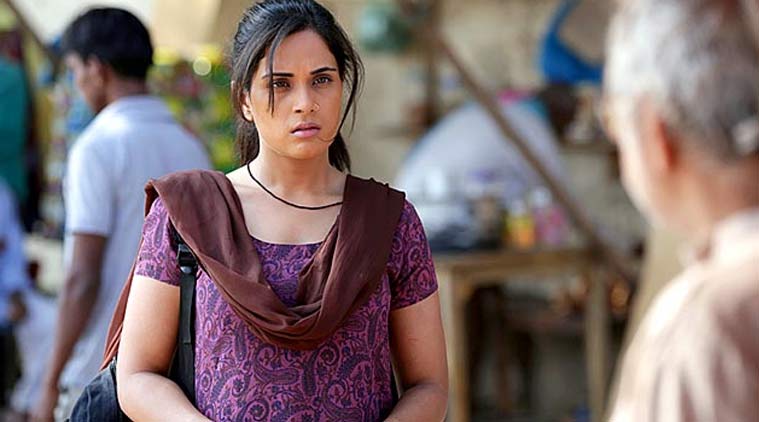 The first story is about Devi, a girl from a very poor family who gets busted by some corrupt cops when she was getting intimate with a boy in a hotel. The cops then try to extort money from Devi's poor father to bury this incidence.  Devi's father gets caught in this frenzy and faces the problem head on while Devi doesn't lets this scandal deter her from her goals and continue to achieve something better in life.
The second story focuses on the sweet love story of Deepak and Shaalu. Deepak is an engineering student from a lower caste family working at the Ghats of Ganga on funeral pyres. Shaalu belongs to an upper caste family but love knows no bounds. Her getting involved with Deepak is depicted beautifully and in a very coy manner which is a delight to see. A typical end to this love story might have popped up in your mind after reading the summary but believe me, you will never know what hit you.

The movie is beautifully crafted with top notch direction and editing which doesn't gives you a moment to take your eyes off the screen. The actors have done a splendid job. Vicky Kaushal who plays Deepak brings a charm to his character and will make you root for him while Richa Chadha in the role of Devi is incredible. She portrays a character so beautifully who has faced so much in life yet remains determined to keep moving forward.
All the characters in the movie are trying to escape from their present circumstances to achieve something more in life but who has ever known what life has in store for someone. This philosophy helped in making one of the finest piece of cinema and bollywood. It will probably make you wish if Bollywood could focus on movies like this instead of other mainstream movies it keeps pouring out.
Masaan REVIEW: Life Is Not Like A Box Of Chocolates
The debutant duo of director and writer weaves an engaging story worth your money and time.
Cinematography & Special Effects
96%
Thumbs Up
Relatable character
Perfectly portrays small-town India
Soulful music