On the 25th anniversary of Apple's first notebook computer, the PowerBook, the company revealed the New MacBook Pro at its event. The new MacBook Pro is going to be the thinnest, lightest, and most powerful MacBook. Improving the graphics performance, including a brighter display, better speakers, and a new thermal design that will be quieter and reduce the system overheat. If you don't find apple products to be innovative then there is nothing for you in these new upgrades either but if you're a fan then you will fall in love with it. In the latest version of MacBook Pro, the trackpad size has been increased and includes the Force Touch feature. The keyboard includes the "butterfly" keyboard design as seen on the most recent MacBook. You might be surprised but the headphone jack is alive and well in the New MacBook Pro.
Instead of removing something necessary like they did with the IPhone 7, they have added something new to the computer series. Apple has removed the row of function keys at the top and replaced it with a mini Retina display named, Touch Bar. Touch Bar helps in interacting directly with the software you are using by changing its touch functionality accordingly. While a complete touchscreen MacBook Pro would have been a better choice in today's age, the Touch Bar still looks sleek as hell. The right side of the touch bar includes TouchID which utilizes the new Apple T1 chip for security purposes. The New MacBook Pro would be available with built-in Siri assistance. The new Pro will be available for $1499 and its release in India and other countries will be disclosed soon.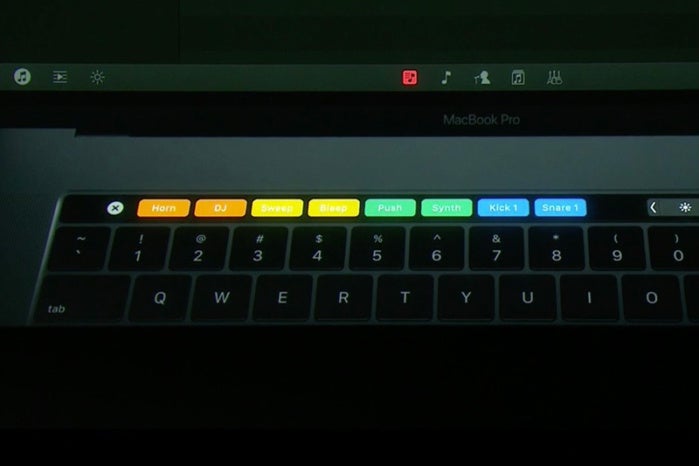 More From Us: Microsoft Surface Studio – Next Best Thing by Microsoft
A new entertainment app for TV fanatics called, TV (quite subtle), was introduced too at the apple event. The new iOS app will allow users to track their favorite shows and movies across all the different video providers on one individual Apple TV platform. Apple has partnered with video providers to aggregate their content into a single view, so Apple TV users can easily surf and see what's available to watch instead of caring about which provider has which shows. If you will ask Siri to open one of the programs, you're just taken to the new TV app. Unfortunately, Netflix which is one of the best online streaming service has not partnered with apple in this venture.