In recent years, EDM has become a hit and growing music genre among Indians. With the catchy and bass heavy beats, people love to hear it whenever they want to have a good time. EDM has been growing continuously in other countries and it has left a mark on Indian Musicians too. One of the leading names in Indian electronica has been Udyan Sagar aka NUCLEYA. 
I personally first heard him for the 1st time on a trip with a couple of friends. My friend played, 'Akkad Bakkad', and I expected it to be something silly but it turned out to be something totally different. Soon I was engrossed in its glorious bass heavy beats and was screaming the cool catchphrase, "Nucleya BOLE f**k that shit!", and that guys, was the day I discovered NUCLEYA. 
I couldn't find out much about him except what's on his site:
"Nucleya started his musical journey towards the end of '90s when he co-founded Bandish Projekt. Since then, he has released 14 singles, studio albums and numerous collaborations. 
He has performed at numerous music festivals around the world including Glastonbury, Edinburgh Fringe Festival, Lille 3000 and the Electron Festival, where he performed alongside artists like Diplo and Modeselektor."
Nucleya expressed his love and passion for EDM to the Times of India in an interview – "I chose this genre because it has a very strong bass throughout, and simple half-time drums. It has a minimal approach towards making, but requires the hybrid mind of an engineer and a music composer to layer the right sounds together. With these qualities, one can flex dubstep elements in almost any other style of music."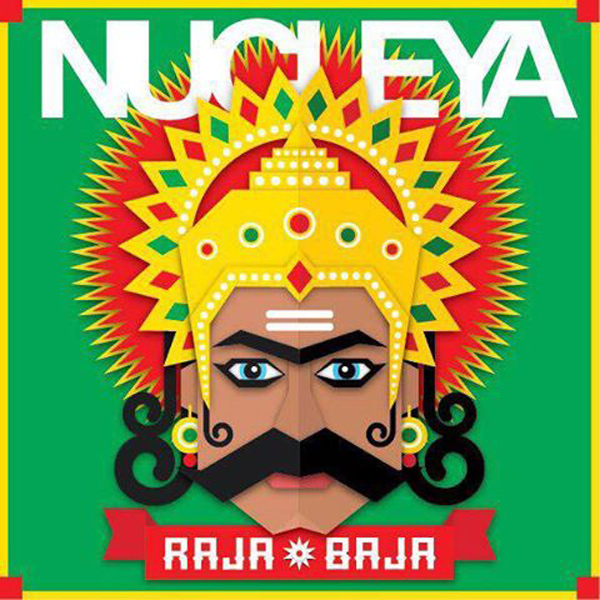 Nucleya's latest album, Raja Baja, is getting a September release but one of the tracks, 'Take me there', has been exclusively released on Savn. The track features Kavya Trehan voicing the lyrics. Everyone do listen it and keep getting pumped for the whole album to release next month. Till then, F*ck that shit!