Watch Episodes of Supergirl SEASON 1 with this great list.
The new season of Supergirl is almost here and unexpectedly people are actually excited about it because of the arrival of SUPERMAN. Unlike Supergirl Season 1, Superman will be making a complete appearance. The TV counterpart is looking pretty good from the teasers so far. Many fans want to watch the new season but can't get through with the first season which was poorly done. The special effects were bad and the show sometimes suffered from terrible writing. It even got cancelled on its home network, CBS. The show was later on saved by 'The CW' (Network provider for Flash, Arrow and The Legends of Tomorrow) who renewed it for another season on their channel.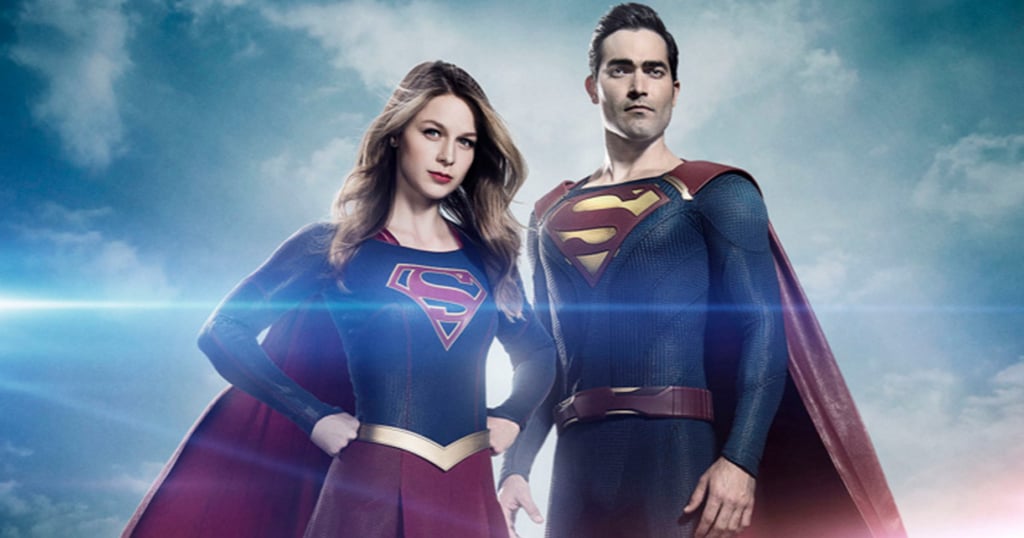 The CW renewal will not only give Supergirl a chance to stand along with Arrow & Flash but it will also help the show overcome budget problems. Follow my watching guide to get over with the 1st season while skipping the terrible episodes and not missing anything important.
1. "Pilot": SKIP. You can actually skip the pilot episode. Basic origin story which gets covered in every episode's recap. In fact, you will probably not come back for more if you watch this horrible episode. Supergirl starts helping an organization called DEO to catch escaped aliens from 'Fort Rozz'(Intergalactic prison) which crashed on earth along with Supergirl.
2. "Stronger Together": WATCH. Focuses on the main plot this show is going to follow. 
3. "Fight or Flight": SKIP. Supergirl reveals to Cat that she's Superman's Cousin in the interview. THE END.
4. "How Does She Do It?": WATCH: Supergirl gets her own Lex Luthor. Not bad.
5. "Livewire": Obligatory Thanksgiving Episode. Kara and Alex's mother visits. Believe me and just watch the last 3 minutes. Supergirl fights with Livewire who hates Cat but forget it, she will get a better episode later on.
6. "Red Faced": WATCH. Red Tornado looks terrible but still a good and important episode.
7. "Human for a Day": WATCH. Definitely watch it.
8. "Hostile Takeover": WATCH. Great Episode. Good going Supergirl!
9. "Blood Bonds": WATCH. Important things happen.
10. "Childish Things": WATCH. Well, it was a Winn-Winn for everyone. (Sorry for the Pun)
More From Us:  Batman The Animated Series Chronological Watching Order
11. "Strange Visitor from Another Planet": WATCH. Comic Book Fans will love it.
12. "Bizarro": WATCH. Bizarro Supergirl is here, watchable.
13. "For the Girl Who Has Everything": WATCH. UPDATE: Got to know from an awesome comic book follower that it's based on the Superman story,"For the Man Who Has Everything". My Bad. Nothing new but nicely done.
14. "Truth, Justice and the American Way": SKIP. Ugh! Cat is angry and gets a new assistant to compete with Kara. Maxwell is released because Kara gets the generic "What's the difference left between you and him" speech. Nothing else happens. Recap in the next episode will do the job. CHOP-CHOP.
15. "Solitude": WATCH. Brainiac is here and looks terrible but still worth watching. 
16. "Falling": WATCH. This episode was amazing. Thoroughly enjoyable.
17. "Manhunter": WATCH. Finale is coming up and this show has become quite a roller coaster ride.
18. "World's Finest": WATCH. Flash Crossover 😀 
19. "Myriad": WATCH. One episode away from finishing the season.
20. "Better Angels": WATCH. Nice finale. You're ready for the second season now 😉 
I hope everyone finds this list helpful to get through Supergirl Season 1 and save time. Do comment and share this list for others 🙂 Also mention any long running show if you want a list like this for it. Try asking for good shows because I have to survive them too.