Yeah, you read that right. This movie is the definition of absurdity and weirdness but…. in a good way. 'Swiss Army Man' is one of a kind. The plot is about a man, Hank, who gets marooned on an island and finds a flatulent (big word for gassy) dead man named Manny with so much gas in his stomach that Hank uses him like a jet ski to reach the main land. The movie doesn't focus on Hank's survival on the island but more on 'how' he uses Manny to reach civilization after getting to the mainland.
The movie begins with Manny being completely dead but later on he becomes more alive which is shown in very gross ways. Manny also starts speaking (that's how we know his name) but doesn't remember anything about his life. The really absurd moments lies in Manny's several 'WEIRD POWERS' which makes him a multi-tool like the 'Swiss army knife' (that explains the move title 😉 ). Manny's mouth can be used like projectile launcher, his fingers create spark whenever snapped and can do some more gross things which you should see yourself.
All this may sound like a description of a B-grade cheesy movie but it's seriously not. The movie soon transforms into a well made adventure flick with Hank teaching Manny about ways of life and also helps Manny to remember about himself. The director duo, Daniels, have done a tremendous job in their debut movie. They have dealt with this bonkers comedy with so much crass humor in such a humane way that you will keep smiling even if you're a bit disgusted.
The brilliant chemistry between the lead actors Paul Dano and Daniel Radcliffe is a delight to watch. Dano plays the role of Hank, an introvert who never had anyone to love or care about in his life. Daniel Radcliffe in the role of Manny is just a lifeless body who is really good at conveying emotions! The transcendence of Radcliffe from the wizard boy wonder to a farting dead body is funny.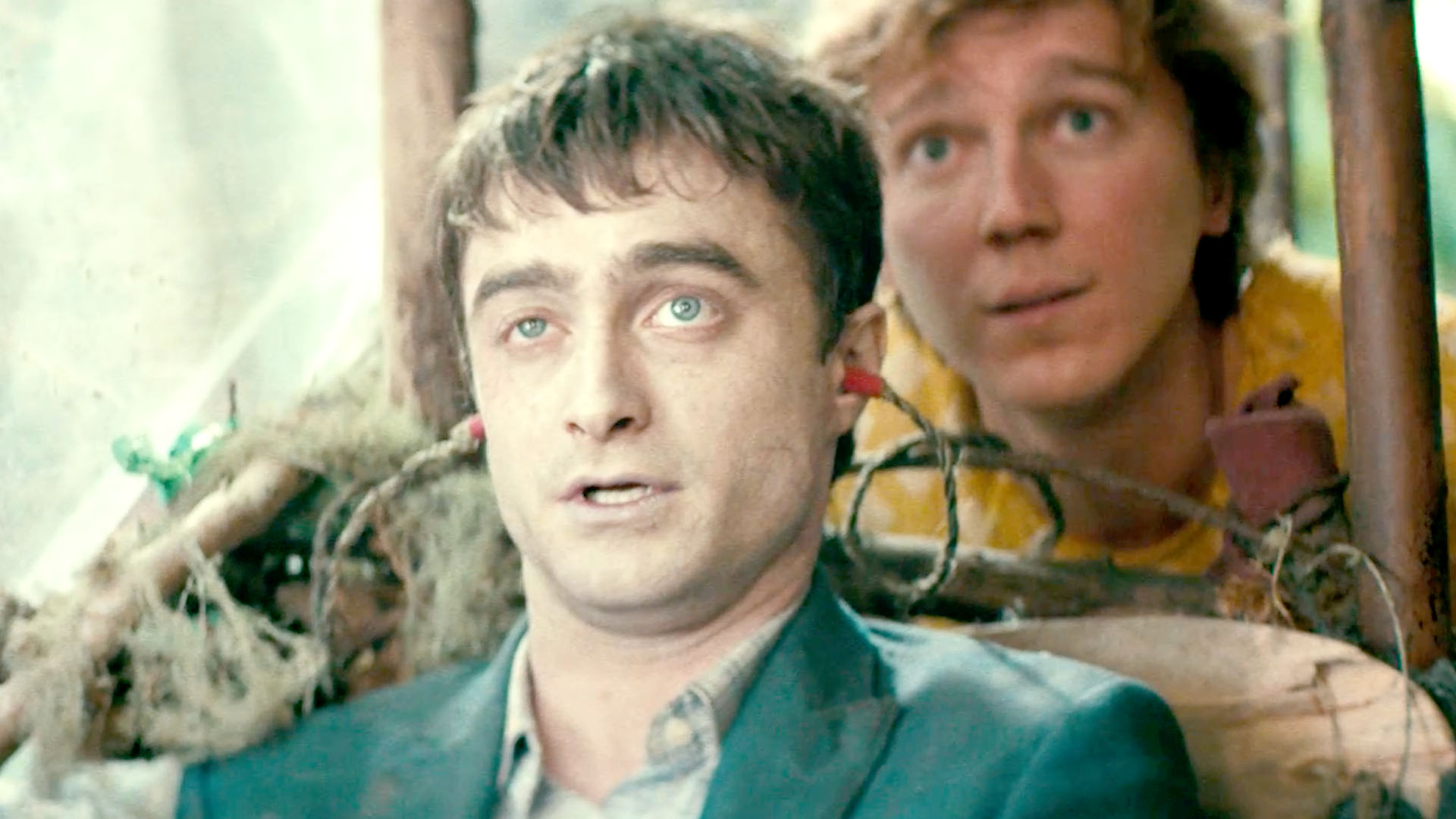 Even after praising the movie so much I can't say whether everyone will love it or not. It's one of those love it or hate it kind of movie. Everyone should try this movie at least once for the bizarre fantasy adventure. There will be moments when you won't get it but if you liked it in spite of the flaws then you should definitely watch it again either for a better hold of things or just to see the look on someone's face who's watching it for the first time.
Swiss Army Man REVIEW: Multipurpose farting Corpse can come Handy
Swiss Army Man is delightfully weird movie which will keep you entertained throughout its short 90 min. run time.
THUMBS UP
Brilliant Acting
Wonderful background score
Brilliant direction
THUMBS DOWN
Too absurd for some audience