First of all… Confetti's all around, Coz MTV is finally back with the second season of The Shannara Chronicles!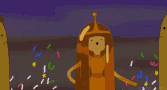 Last we heard, Amberle became the Ellcrys (you know! That tree that locks demons away? Yeah! the same one!), Eretria was captured by trolls (or was she?) and Will, heartbroken without Amberle, left to go find Eretria (of vourse he did!)!
Have you seen how convenient it is that these guys always have a leftover option when their Plan A fails?
I mean of course he is good looking enough to land Vanessa Hudgens, (Go! Wildcats!) so, I' guess Amberle and Eretria are easy enough!
I'm sure you can, Will! I'm sure you can!
So now, we step into Season 2.
.
.
.
(Spoilers! People!)
.
.
.
Amberle is gone (I really hope she comes back though!), Will has become a healer (coz he wants to run away from the magic, even though he keeps those Elfstones on him at all times) and Eretria has found a new lover who just happens to be the Human Princess Lyria, who also happens to be in talks of getting married to King Ander (Remember him? If you don't, let me remind you that he is Amberle's cool uncle on whom we all had a crush on! The one who did not get turned into a demon? Yeah! That one!)
Then there is Bandon, who was this quiet little mouse until Allanon pushed him too hard and he became the next Big Bad or is at least the next of kin to that Big Bad! And speaking of Allanon, he has a daughter! Who can apparently do magic, which is cool until you find out that there is this group of people called The Crimson who are hunting people who have magic! So… Not So Cool after all!
I do have high hopes for Mareth though, that's Allanon's daughter BTW (Malese Jow of TVD fame)! Now that Amberle is gone, I hope her character can bring the added pinch this show needs.
Oh! And can I just say this again? Allanon has a DAUGHTER! I mean, come on! I did NOT see that coming! That too her mum is none other than Pyria, the elf girl that fell in love with a druid boy! In short, she is Amberle's cousin!
There are just way too many people to keep count of! Seriously!
I still hope they bring Poppy back though, (whatever these show-runners may tell you, you can never trust them!) coz Go! Amberle!
Well then… Now that you remember most things you need to remember and I have provided you with sufficient spoiler (Sorry! Not sorry!) you can peacefully proceed towards the brand new season and have a go at it!
Okay then folks!
The Shannara Chronicles Season 2 : Here you go!
Let's all hope they keep up their streak and the second season is as good as the first one, if not better!