The new trailer of Valerian and the City of a Thousand Planets is out. It's is the second trailer for the much-awaited live-action adaptation of the French Graphic Novel series of the same name. The new Valerian trailer which was first shown at CinemaCon has been released online and it looks like STX entertainment has knocked it out of the park with their first big budget movie. Check out the stunning new Valerian trailer.
The 2nd trailer gives us completely new footage from the visually exhilarating film and also tells us the plot details of the upcoming film. Luc Besson who is directing the movie had said back in November that he won't be using the same footage twice in any of his trailers. Apparently, he took this decision because he was sick of trailers that just re-edit the same footage over and over again. Despite showing new footage the trailer didn't spoil anything about the movie. 'Valerian and the City of the Thousand Planets' revolves around the conflict between several different alien beings. The plot resembles a lot to Star Wars while giving off a Fifth Element vibe.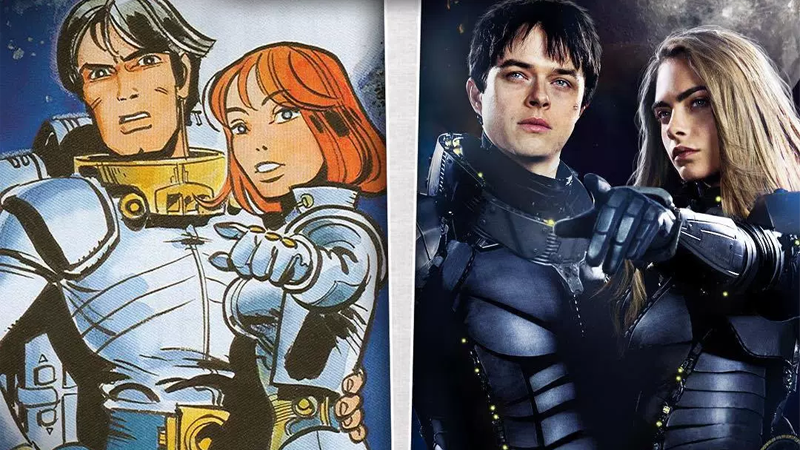 Besson has previously worked on a similar sci-fi cult classic like The Fifth Element (I am not gonna mention Lucy like the trailer proudly did because it's SHIT). Besson's last sci-fi outing in Lucy was quite disappointing but it feels like Besson is back in form from the looks of the new Valerian trailer. Besson with his talent and the vast source material combined might deliver another hit like The fifth Element. The movie stars Dane DeHaan and Cara Delevingne in lead roles.
Valerian is also going to be one of the most expensive British films of all time with a budget of almost $200 million. The movie could easily become a franchise if it succeeds in bringing in enough profits. Do tell us what you thought about the new Valerian trailer in comments.