HBO has always been the go-to place for well made and high budget TV shows. HBO might be able to keep rolling out great shows but they ended up setting a very high bar with their epic fantasy series, Game of Thrones. With only 2 season of material left for GoT, the question remained if there would ever be another show to take its place in terms of quality and popularity. I don't know about the latter but HBO's latest entry 'Westworld' does checks out all criteria of a premium quality show and will probably take the helm of GoT.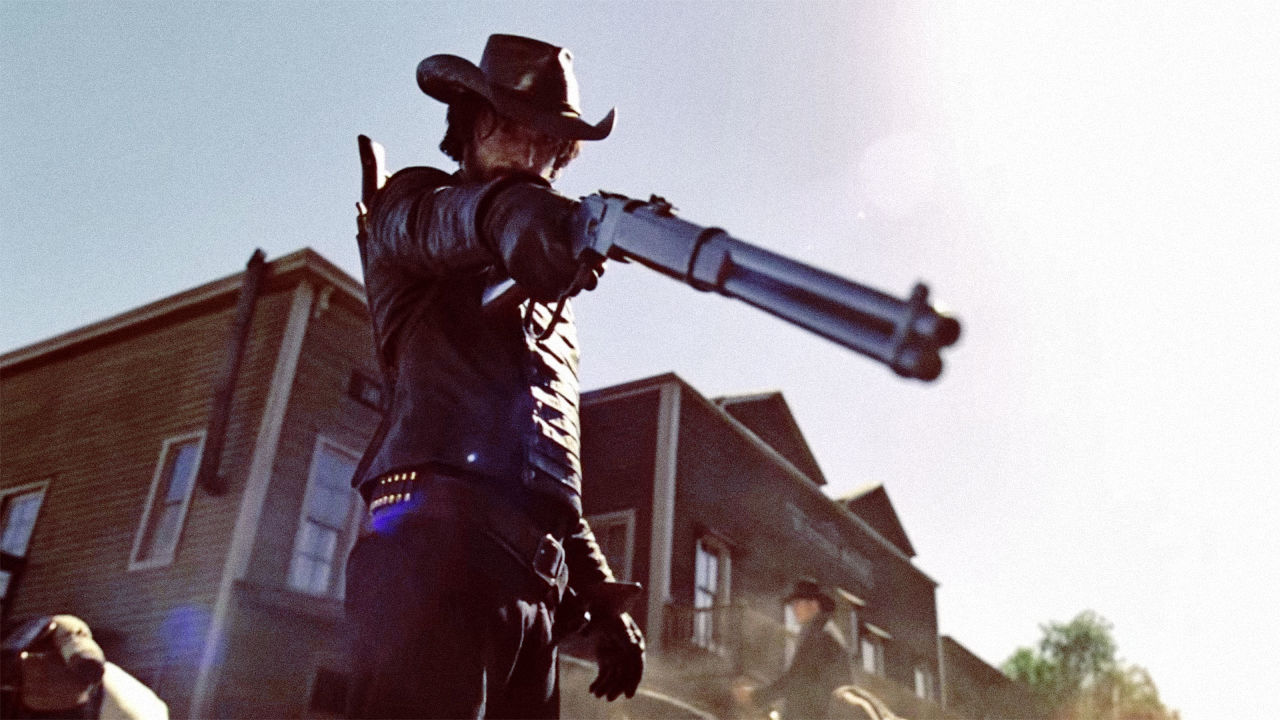 Westworld is a Sci-fi TV series based on the 1973 movie of same name created by Michael Crichton (Author of Jurassic Park). The shows centers around a futuristic amusement park called Westworld where people go to dress up and live(and kill) in a western civilization. The Park is filled with androids called Hosts who play a role in almost a 100 interconnected narratives which can only be disrupted by the guests, as claimed by one of the characters. All the androids run on a loop everyday and forget whatever shit the guests did to them the previous day. Everything is going hunky-dory until an update is rolled out by the managing director, Dr. Robert Ford played by Sir Anthony Hopkins, which lets them access some old memories for creative purpose but the updated droids soon start showing glitches and some even go off script. This is the most basic summary I can write but it will never do the show justice. A lot happens in the 70 minute pilot episode which is simply mind blowing.
The show is created by Jonathan Nolan who has already shown his mettle when it comes to AI with 'Person of Interest' and from what we have seen in the pilot episode of Westworld, he's got a lot more in store for us. HBO didn't hold back the budget and spent $100 million dollars on the 1st season alone. Westworld is worth the money spent on it. The special effects, the incredible actors and the brilliant background score by Ramin Djawadi (Game of Thrones, PoI) will keep you coming back for more. The show deserves attention for the tremendous effort that went into it.
Westworld is a pretty intense Sci-fi show and its characters won't win the hearts of audience with quippy one liner but will make them tremble with amazing dialogues. The Cast of the show is quite wonderful. Jeffrey Wright in the role of Bernard Lowe, Sidse Babett Knudsen as the power hungry Theresa Cullen, and Ed Harris as the mysterious Man in Black who is a guest with some hidden agenda unlike other guests who according to him just come here to f*ck and kill some robots. Evan Rachel Wood gets to show her incredible acting skills as Dolores, a Host.
I had been waiting for this show since the moment it was announced. Being a huge fan of Nolan's last TV project, Person of Interest, I had very high expectations from this show and it didn't disappoint. The first episode was a terrific start and a must watch for ever Science fiction enthusiast who is looking for something new.
Westworld REVIEW: The Successor of Game of Thrones
Westworld is a game changer in the field of Science Fiction. Must Watch for everyone looking for an intense show.
Music & Sound Effects
100%
Thumbs Up
Brilliant Special Effects
Great Background Score
Great Characters